Visualize Your Landscape Design Before It's Constructed
How Our Landscape Rendering Services Can Bring Your Design to Life
Welcome to our Landscape Rendering services!
With our professional landscape rendering services, we can turn your landscape design into a stunning and realistic visualization. Our team of experienced designers can help you create an accurate and visually appealing representation of your landscape design, which can be used for presentations, marketing, and permitting purposes.
Imagine walking through your landscape design before it's even constructed. Our high-quality landscape rendering service offers just that. Our designers are experienced in creating photorealistic images of your landscape project, allowing you to see every detail of your design.
Getting permits from the city can be a challenging and time-consuming process, that is where Perceptive Rendering comes in and bridges the gap. By providing accurate and detailed visuals of your landscape design, you can ensure that your permit application meets all the necessary requirements and is approved quickly. Additionally, it helps in conveying the design to all stakeholders involved in the project, saving time, money, and resources.
We understand that visuals are a critical aspect of any marketing strategy, and our landscape rendering services can help increase sales. With our high-quality renderings, you can attract potential buyers, provide them with a clear idea of what they can expect, and build trust and confidence in your brand.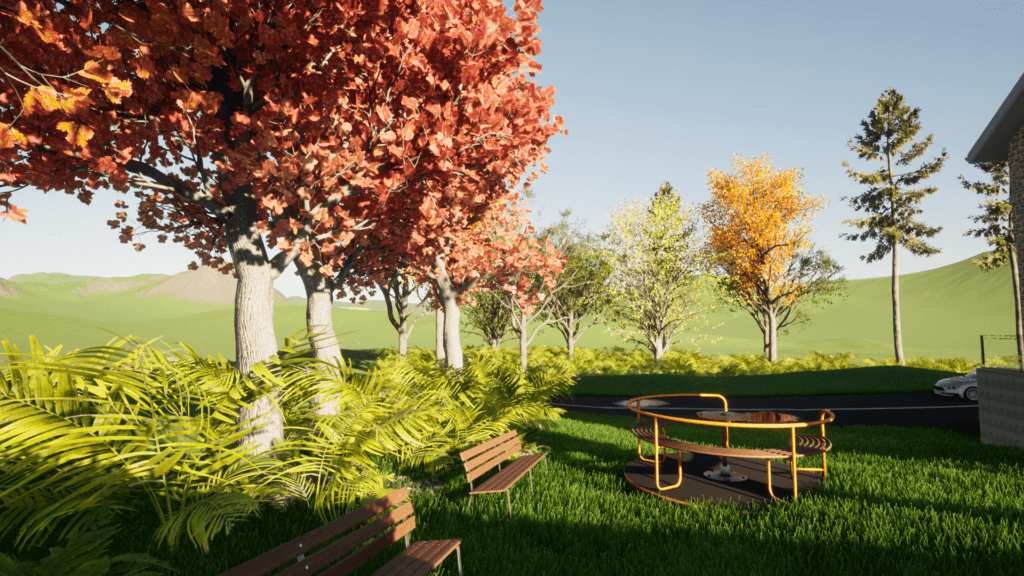 At our Landscape Rendering services, we pride ourselves on delivering exceptional results. We work closely with you to ensure that your vision is brought to life in a way that exceeds your expectations. We offer up to three revisions to ensure that you get the desired product, and our commitment to quality and customer satisfaction is unwavering.
Don't settle for mediocre visuals that fail to capture the true essence of your design. Let us help you bring your landscape design to life with our professional landscape rendering services. Contact us today to learn more!